Of all the gifts that life has to offer, a mother's love is the greatest of them all. Her little instructions and her advices, there is so much she tells us. The film is based on the insight that mothers are taken for granted and their advice not always appreciated. The video puts the protagonists through a day without their mother.
Rajnigandha Silver Pearls TVC
​​​​​​​
This film is rooted in a very real insight. We all tend to judge a few things the way they look at the first sight and fail to look beyond and comprehend. Like every coin has two sides, every situation has a flip side, and this is what the film explores with its stillomatic treatment. The film depicts little acts of goodness or Achchai that comes to light after a moment of surprise.
​​​​​​​
As a mark of our respect for the spirit of motherhood, this film talks about the mother who lives in every woman, irrespective of whether she has borne a baby or not. This is our humble way of thanking mothers, all around us, for being our inspiration in spreading goodness that has an unmatchable shine of its own.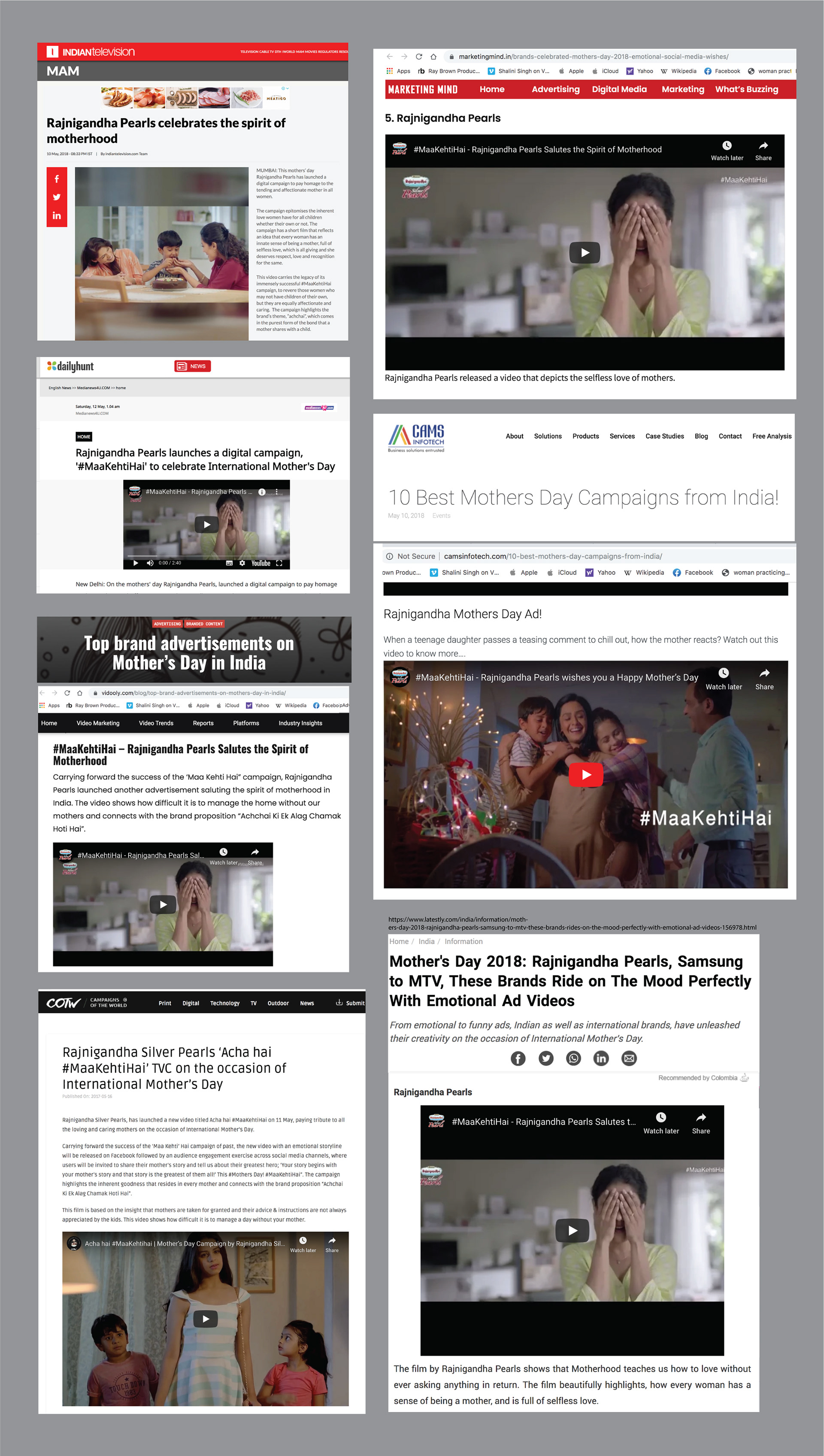 All the work done on Rajnighandha Silver Pearls, specially the Mother's Day films were well appreciated and shared extensively on social media. In fact, the films are still shared on Mother's Day after so many years.